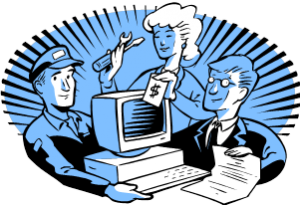 Hello Friends,
School, college, and life success demands continued learning and growth.  The results of continued learning and growth are visible in the form of good grades, degree, salary, contentment, motivation, and happiness in our lives.  Inclusion of following career maintenance techniques in day to day lives will help you achieve your career goals. Career maintenance paves the path to career expansion, career transition as well as prepares you for unfortunate events like layoffs, downsizing, or plant shutdowns.
A learning and flexible mindset opens the door to new prospects.
Ongoing education (conferences, webinars, new technology knowledge, certifications, industry and market trends, etc.) helps you stay current in your profession.  It creates new opportunities because people perceive you as a leader who is in charge of their career.
Maintaining an updated profile of achievements on social media provides an accurate summary about you to others. 
Creating a personal brand that makes you stand out can create opportunities with greater responsibilities.  It influences the employer (existing or new) that you are the one for the job.
Researching salary and benefits prior to accepting new jobs and promotions gets you best compensation offer.
Good is not enough in this shaky economy and changing times.  Look for ways to make things better in your present job and life.
Committed networking and helping others bestows positive impact on you and others.  When you help others achieve what they want, success will knock on your door and become part of your life.
 Set one small goal, achieve it, celebrate it and reiterate the process.
Create a great week!
Your partner in success and happiness,
Divya